With mainstream lines you will have to shell out extra money for soft drinks, specialty coffees, alcohol, gratuities, alternative dining and some activities. Your total cruise bill might end up being hundreds or possibly thousands of dollars more than you originally intended. But not so on luxury lines … read more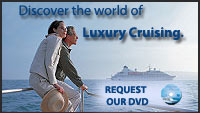 www.silversea.com
special offers on Silversea Cruises
Silversea – Four smaller ships carry just 296 or 392 passengers in elegant surroundings. Exceptional service with 2 crew members for every 3 guests. The smaller size of their ships allows visits to less frequented ports with many overnight stays. Excellent cabaret style shows in the evening. Dining is open seating and fares are all inclusive, with most everything included in the price.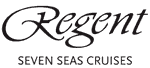 www.rssc.com
special offers on Regent Cruises
Regent – sails to every corner of the globe mostly on 7 night port intensive itineraries, which can often be combined to create longer itineraries. Some of the most spacious suites at sea, most all with their own private balconies. The mid size ships carry 490 or 708 passengers and fares are inclusive of wine with dinner, soft drinks, in suite mini bar setup on embarkation and gratuities.

www.crystalcruises.com
special offers on Crystal Cruises
Crystal – Large ship facilities and small ship quality. Their ships carry approx. 1,000 guests. Itineraries are mostly 10-14 days with several sea days, allowing time to enjoy the extensive facilities and activities. Take a Berlitz language course, learn to play piano, brush up on your computer skills at the Computer University @ Sea or participate in the various enrichment programs, the options are endless. In the evening enjoy fantastic entertainment including lavish Broadway and Cabaret style shows or try your luck at Caesar's Palace at Sea.

www.seabourn.com
special offers on Seabourn Cruises
Seabourn – A more formal larger version of SeaDream, in fact the current owners of SeaDream previously owned Seabourn. Mostly 7 or 14 night port intensive itineraries. The 3 ships carry 200 guests and fares are all inclusive. Outstanding service, gourmet dining with open seating. Lots of extra touches, including massage moments on deck and aromatherapy selections for your bath. Water sports marina and production style cabaret shows in the evenings.

www.residensea.com
special offers on Residensea Cruises
The World – Travel The World without leaving home is the motto of this luxury liner. The first resort community at sea, The World is a splendid, luxurious ship, which continuously circumnavigates the globe, visiting the most interesting & exciting ports. With every conceivable feature, it features 110 luxurious, 2 & 3 bed Residences, some as large as 3,242 sq ft, available for rent for stays of as short as 6 nights to as desired. It also offers 66 beautifully appointed & spacious Suites for daily rental or pre-planned voyages .

www.seadreamyachtclub.com
special offers on SeaDream Cruises
SeaDream Yacht Club – Gourmet dining and outstanding service in a casual atmosphere, no tuxedos or gowns required. The two ships carry just 100 passengers on mostly 7 night flexible itineraries, no evening entertainment as the ships often spend the night in port so you can enjoy the local night life. Water sports available from the onboard marina. All inclusive fares.